About The Project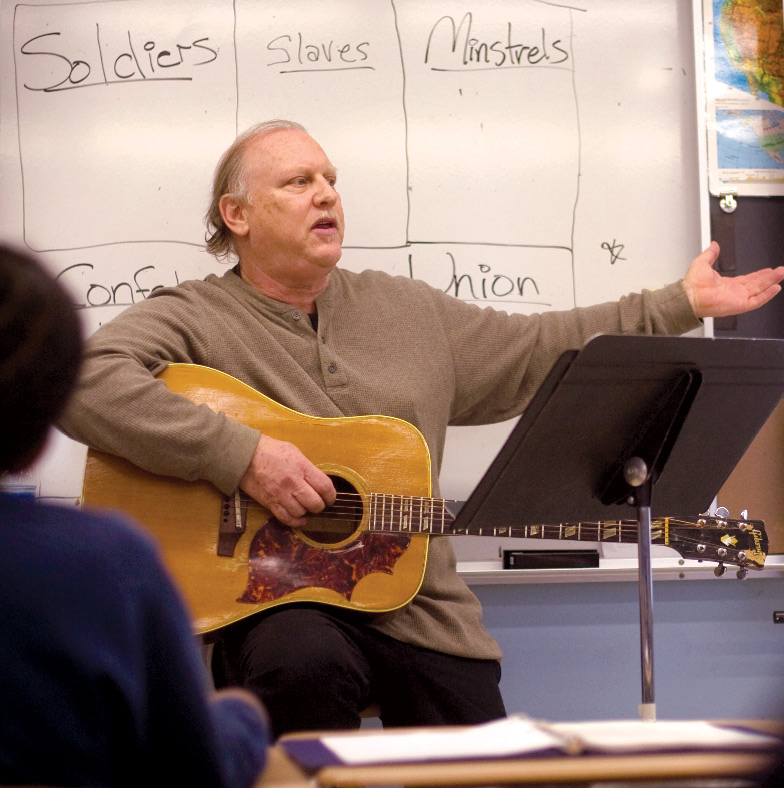 The Folk and Blues Project provides arts integration residencies by designing and producing History and Social Studies lessons which enrich the learning experience with historically appropriate songs. In these residencies, students not only get a chance to sing songs, but they also learn how songs reflect the history and culture of the era, who sang the songs, and for what reason.
This sort of interactive arts integration provides a cultural context for learning and actually helps students understand and remember the period studied. In this way, music can help create a richer lesson that makes the student feel like he or she is living in the period studied.
In bringing these lessons into the classroom, Robert works collaboratively with teachers to develop units of study that supplement History and Social Studies lessons with historically accurate songs. The Folk & Blues Project is founded on the notion that exposing students to songs of different periods, especially in an interactive way, will help them understand and remember the history of our nation.
With his old Gibson guitar, over 30 years experience as a professional musician, and a history of involve- ment in American folk and blues music dating back to the Hootenanny days of the early 1960s, Robert has the background to bring a living appreciation of musical history into the classroom.