"Mississippi" John Hurt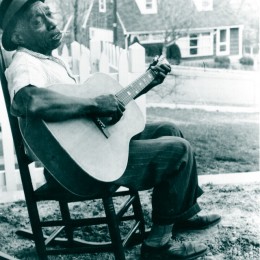 John Smith Hurt, better known as Mississippi John Hurt (July 3, 1893 or March 8, 1892 — November 2, 1966) was an American country blues singer and guitarist.

Raised in Avalon, Mississippi, Hurt taught himself how to play the guitar around age nine. Singing to a melodious finger-picked accompaniment, he began to play local dances and parties while working as a sharecropper. He first recorded for Okeh Records in 1928, but these were commercial failures. Hurt then drifted out of the recording scene, and he continued his work as a farmer. Tom Hoskins, a blues enthusiast, would be the first to locate Hurt in 1963. He convinced Hurt to relocate to Washington, D.C., where he was recorded by the Library of Congress in 1964. This rediscovery helped further the American folk music revival, which had led to the rediscovery of many other bluesmen of Hurt's era. Hurt entered the sameuniversity and coffeehouse concert circuit as his contemporaries, as well as other Delta blues musicians brought out of retirement. As well as playing concerts, he recorded several studio albums for Vanguard Records.
He died in Grenada, Mississippi. Material recorded by Hurt has been re-released by many record labels over the years (see discography); and his influence has extended over many generations of guitarists. Songs recorded by Hurt have been covered by Bob Dylan, Jerry Garcia, Beck, Doc Watson, John McCutcheon, Taj Mahal, Bruce Cockburn, David Johansen, Bill Morrissey, Gillian Welch, Guthrie Thomas and Rory Block.